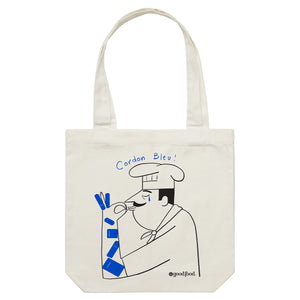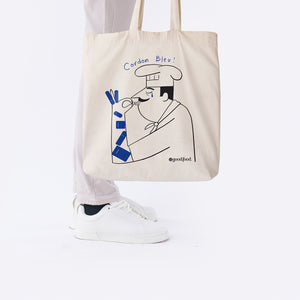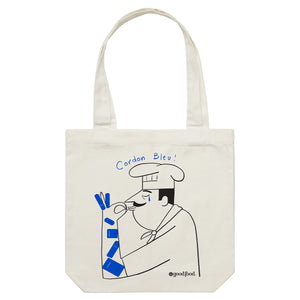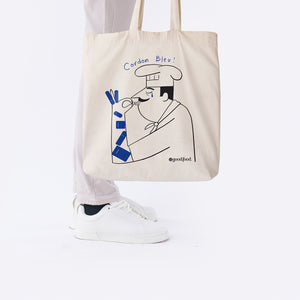 Cordon Bleu Tote Bag
Disclaimer: this tote will not make you cook like a Cordon Bleu chef. Or will it?
For many, the kitchen can be chaotic. However, when you have the right tools you can cook like a professional chef. If you're looking to upskill in the kitchen start with this tote to purchase your desired ingredients or simply to show off your new skills. This illustration of a Cordon Bleu chef's injuries plays on the infamous French culinary arts school Le Cordon Bleu. Illustration, by Simon Letch featured in Good Weekend July 31 issue 2021.
Made from 100% cotton canvas ensuring durability and lifecycle. Hand printed in Australia by Well Spotted.
Dimensions: 40cm x 40cm

Material: 100% cotton canvas, made in Australia
To view our whole photo collection and search for images you may have seen featured in our Mastheads
visit here