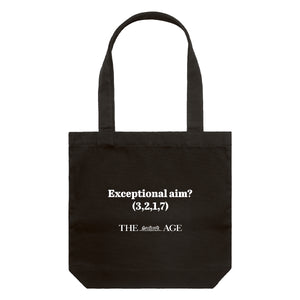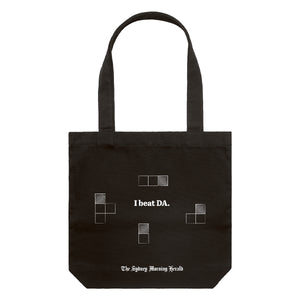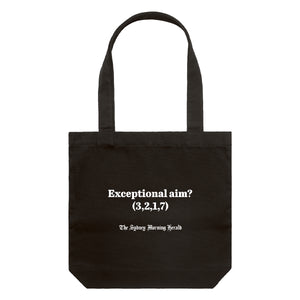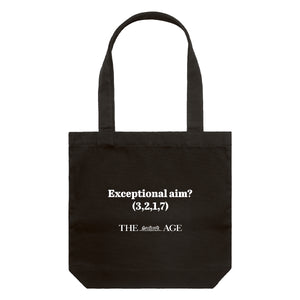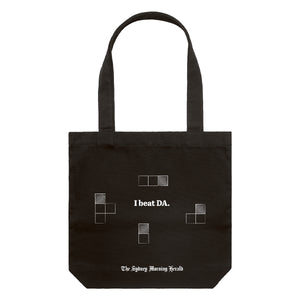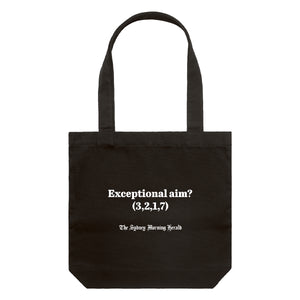 David Astle Tote Bag
Can you guess the clue? Puzzle gurus will delight in our David Astle Tote Bag — part of our two tote series that revel in the black and white beauty of classic puzzles. These pieces celebrate our puzzle constructor, David Astle who creates pieces of art from the negative space between the clues and those who complete our puzzles daily. Wear your tote proud and be smug in the fact that you can beat DA.
Our black tote features 'I beat DA.' on the front, a nod to puzzle aficionados and their determination to unriddle Mr. Astle's cryptic weekly clues. On the back, our puzzle constructor has written out a clue for you to solve.
Made from 100% cotton canvas ensuring durability and lifecycle. Hand printed in Australia by Well Spotted.
Dimensions: 40cm x 40cm
Material: 100% cotton canvas, made in Australia
*This product is on pre-order. Please expect a 2 week lead-time before this item ships.
To view our whole photo collection and search for images you may have seen featured in our Mastheads
visit here