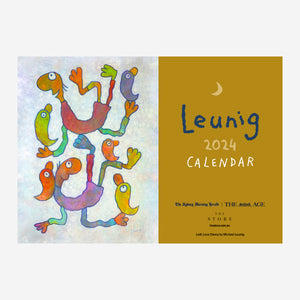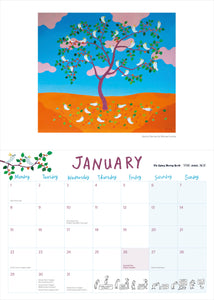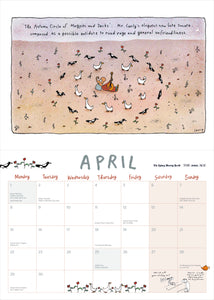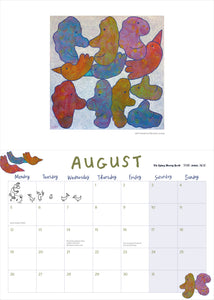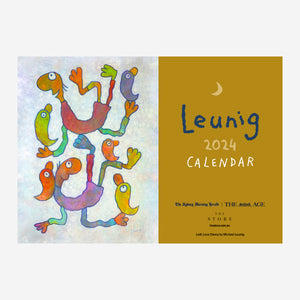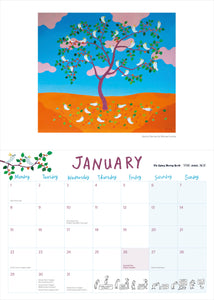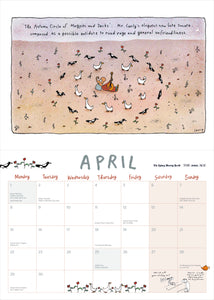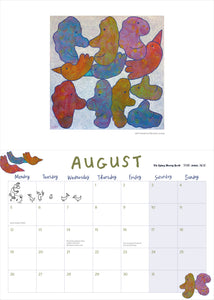 Leunig Calendar 2024
Please allow 5 business days for processing regular post orders.
*Please note delivery on this product can take up to 3-10 business days
Enjoy Michael Leunig's unique perspective on this strange and funny business of being a human in a peculiar, ever-changing world with the 2024 calendar. 

Michael Leunig – cartoonist, writer, painter, philosopher and poet – is an undisputed national treasure. His Facebook appreciation pages have over 240,000 followers worldwide. Leunig gets to the heart of things, and indeed to the heart itself, where life's troubles and joys can best be understood and dealt with. Being as free as possible from the madness of the modern world is one of Leunig's mysterious, personal projects, and he invites you into this lyrical realm, which can be enjoyed all year.
Individual date squares are 38mm (wide ) x 30mm (high)
To view our whole photo collection and search for images you may have seen featured in our Mastheads
visit here