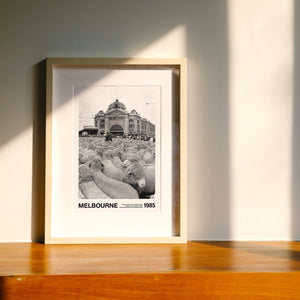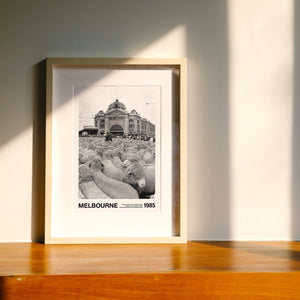 Sheep Outside Flinders Street Station, 1985
Brian Teehan stands head and shoulders above the milling throng at Flinders Street Station in Melbourne. His reputation for breeding sheepdogs is internationally know. His team of kelpies herded this flock of 1,500 merinos, in orderly commuter fashion, to celebrate 150 years of sheep in Melbourne and the arrival of the Show. 
Photography by David Johns.
Regular price

FROM $95.00
Includes GST
To view our whole photo collection and search for images you may have seen featured in our Mastheads
visit here