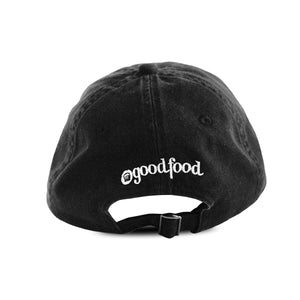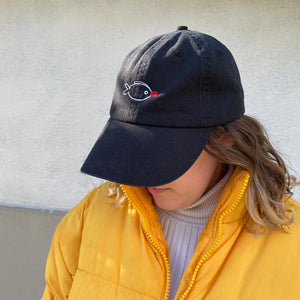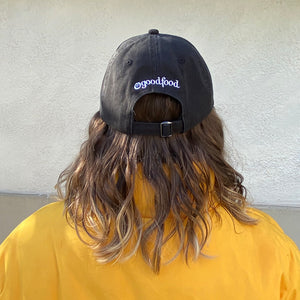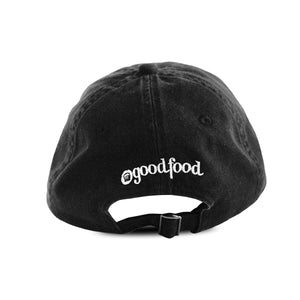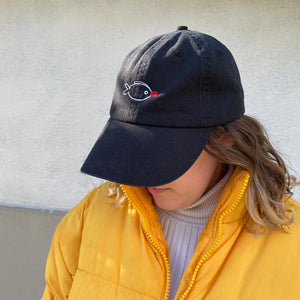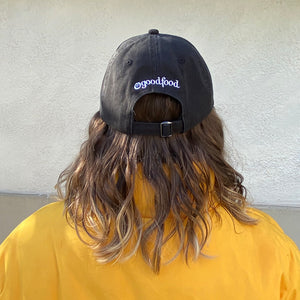 Soy Sauce Cap
Wear your Good Food limited edition cap proud and help us raise awareness around cleaning up plastic from our oceans. Inspired by the infamous sushi soy sauce fish bottle and illustrated by Simon Letch, that everyone loves to squeeze on to their California rolls. What a lot of people are not aware of is the negative impact these little fish have on our oceans.
Because the plastic bottles are so small these do not get recycled properly and mostly end up in landfill, on the ground and then make their way into our oceans. At least 14 million tonnes of plastic leaks into the ocean every year, so we made this cap to call out the importance in finding alternatives to single use plastics.
In doing so, $1 made from every cap purchased will be donated to Seabin, who are making huge waves in cleaning up waste from the ocean. Seabin work with the initiative to not only clean up but to prevent and find a solution to fixing the plastic problem in our oceans through collecting data and education. The Seabin technology is a cross between a garbage bin and a pool cleaner. The bin skims the surface and sucks in water to filter and remove plastics, microplastics, fuel, oil and other harmful contaminants. Seabin has captured over 100 tonnes of microplastics and marine litter in Sydney Harbour alone.
Our cap is produced by Australian brand Worktones who practice in only using cotton fabric in their products, which is a natural fibre that breaks down and leaves this Earth. The caps are built to order and can be ordered from the manufacturer in small batches to discourage over ordering and have less impact/wastage. 
Colour: Washed Black
Material: 100% Cotton
Fit: One size with adjustable buckle
*Seabin Foundation Limited
5/71 Centennial Cct, Byron Bay
NSW 2481, Australia
To view our whole photo collection and search for images you may have seen featured in our Mastheads
visit here
choosing a selection results in a full page refresh
Item added to your cart
Item added to your cart
Items added to your cart
Wishlist Products
You have no items in wishlist.