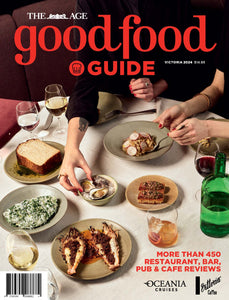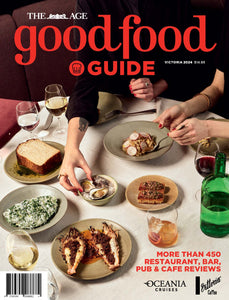 The VIC Good Food Guide 2024
*Please note delivery on this product can take up to 3 to 10 business days
Every year, The Age's top restaurant critics celebrate the best of Victoria's dining with their highly anticipated Good Food Guide Awards. In this all-new edition of The Good Food Guide, you too can revel in the best of local cuisine and explore the 450 venues our critics can't get enough of.
What makes this year different? In 2024, value is more important than ever so this edition covers an even broader range of budgets. From luxurious regional destinations to hole-in-the wall noodle shops, we've anointed a sweeping array of new venues alongside some of our time-honoured favourites.
This year's edition also welcomes some brand new features, including the "Icons and Institutions" - the venues delivering exceptional dining experiences more than two decades after they opened - and our Critics' Picks. These places are essential, noteworthy or groundbreaking for whatever reason: the food, the atmosphere, the people behind it.
Readers will enjoy the return of our Cafe of the Year awards and "Best Pubs" section, alongside the most coveted titles in Australian dining: Chef of the Year, Restaurant of the Year, Best New Restaurant, Regional Restaurant of the Year and the hat awards, from one to the pinnacle of three.

Grab your copy now!
*Price includes shipping
To view our whole photo collection and search for images you may have seen featured in our Mastheads
visit here